In the U.S. you can ONLY buy contact lenses with a valid prescription that is not expired. Some websites will allow you to purchase contact lenses without a valid prescription, especially those based abroad, but it's illegal and the FTC cracks down on them with civil and criminal penalties.
You can't buy contacts online without a prescription because contact lenses are considered medical devices and require an exam to ensure that they fit correctly on your eye and will not damage them. The Fairness To Contact Lens Consumers Act was passed in 2003 and requires contact lens sellers to obtain and verify your prescription before completing your order.
The law also says that a prescriber (an eye doctor) MUST provide the patient a physical copy of the contact lens prescription, regardless of whether or not the patient requests it.
The law is intended to protect consumers because if misused, improper-fitting contact lenses can lead to painful eye infections or permanent vision loss requiring multiple surgeries. Even if you don't need vision correction, you'll still need to be taught how to properly insert, remove and care for the contact lenses–reducing the chances of complications.
The United States is unique because contact lenses can be purchased at a pharmacy or online without providing a valid prescription in most of the world.
In truth, visiting an eye doctor can be beneficial because contact lens complications are among the most common causes of conditions that bring patients into their eye doctor. Purchasing contact lenses can sometimes be overwhelming, especially when there seem to be so many rules surrounding them, but buying online is an easy to get the lowest price possible from the comfort of your home.
Related: See our ranking of the best online contact lens sellers and best contact lenses.
Can I Buy Contacts With An Expired Prescription If My Vision Hasn't Changed?
No, in the eyes of the law, an expired prescription is just as good as having no prescription at all. It can be frustrating to pay for an eye exam when your prescription hasn't changed and you want to simply buy more of the same contacts, but that's the law.
What if I am in a rush and need contacts ASAP?
Once you have your valid prescription, NextDayContacts is a trusted seller of contact lenses that offers FREE OVERNIGHT shipping on all orders placed by their cut-off time. That means you can order today and wear them tomorrow!
Do You Need a Prescription for Contacts at Walmart?
Yes. In the United States, the FTC (Federal Trade Commission) dictates the rules for the sales of contact lenses. All contact lens purchases must be verified (aka: have a valid prescription) before the lenses are sold.
The Fairness to Contact Lens Consumer Act also dictates that a contact lens prescription is given to a patient at the end of their exam. This means that as long as you're seeing your eye care provider annually for a contact lens exam, you will not have any issues purchasing contact lenses wherever you go. These laws also dictate that you are not required to buy your contacts at your eye care provider's office— the prescription they give you will be accepted at any legitimate retailer.
If your prescriber refuses to release your prescription or requires you to purchase from them, this is illegal. Ensure that you know exactly what you are paying for before you consent to the exam.
Be wary of any contact lens seller who does not require or verify your prescription— this is illegal and not in your best interest as a patient. Because contact lenses can lead to permanent damage if not worn correctly, ensuring that your eyes are still healthy for contacts is something a valid retailer should put above profits for you. Even if you are only looking to get color contacts— you'll still need a prescription.
Some online retailers offer prescription renewals online if your eyes are feeling ok, but these exams can't be relied upon to evaluate the health of your eye. A specialized microscope is needed to ensure that your eyes actually are ok— as some contact lens problems can present without symptoms.
Do I Still Need A Prescription For Colored Contacts Or Costume Contacts?
Yes. If you have a very low prescription or want color contacts for cosmetic purposes only, a prescription is still needed.
If you don't need vision correction but want colored contacts, the doctor will first check to see how the same brand's clear contact lens sits on your eye.
They will evaluate the movement, coverage, and safety of these lenses before prescribing your color contacts.
If you want to buy a specialty brand, discuss the brand's name with the doctor before making the appointment so they know which parameters to look for.
If you wear colored contacts, learn about the best colored contacts available.
Do Walmart and Online Sellers Have Non-Prescription Contacts?
Yes. Walmart and most contact lens sellers have options of color contacts with and without prescription. These can help patients who want to switch up their look or those who like to wear them for their costume effect.
It is still essential to be taught how to insert, remove and clean the contact lenses. Most specialty brands for the unique costume looks (for example, red or black-out contacts) will require you to discuss these lenses with your doctor to ensure they are being made by a legitimate retailer. 
Do They Make Non-Prescription Contacts?
Yes. Contact lenses with no prescription/power (or "Plano") contact lenses are available for purchase.
Some brands of contacts (like Air Optix Colors and Dailies Colors) can come with prescriptions, but they are limited (no astigmatism, no high powers, no multi focals).
Costume contact lenses (cat eye, reptilian, etc.) come from contact lens manufacturers not commonly carried in your eye care provider's office. Discuss these brands with the doctor at the beginning of your appointment so the optometrist knows which parameters to include when placing the order for your specialty contacts.
Some offices can even order hand-painted contacts with any color or design you want, but these tend to be very expensive due to their high specialization.
Sometimes, clear contact lenses without a prescription are used as "bandage" contact lenses. These are utilized after a patient has a cut or scrape on the front surface of the eye— the contact lens serves as a barrier to protect from irritation that can occur with a blink. 
Do You Need a Prescription for Color Contacts?
Yes, you need a valid and current prescription to purchase colored contacts if you live in the United States. As discussed above, all contact lens purchases in the United States require a prescription due to the law. Color contact lenses can come in 'Plano' or no power if you don't need vision correction to see.
A contact lens prescription contains many parameters that dictate how the contact lens will sit on your eye.
If your contacts are ever feeling uncomfortable or if your eyes are ever red, stop wearing them immediately and return to your eye care provider for an exam.
Related: Best Contacts For Dry Eyes
How Long Are Eye Prescriptions Valid In My State?
Prescriptions are typically valid for a minimum of one year and up to two years in several states. Find your state below to see how long your prescription is likely valid.
Alabama: 1 year

Alaska: 1 year

Arizona: 1 year

Arkansas: 1 year

California: 1 to 2 years

Colorado: 1 year

Connecticut: 1 year

Delaware: 1 year

Florida: 2 years

Georgia: 1 year

Hawaii: 1 year

Idaho: 1 year

Illinois: 1 year

Indiana: 1 year

Iowa: 1 year to 18 months

Kansas: 1 year

Kentucky: 1 year

Louisiana: 1 year to 18 months

Maine: 1 to 2 years

Maryland: 1 to 2 years

Massachusetts: 1 year

Michigan: 1 year

Minnesota: 2 years

Mississippi: 1 to 2 years

Missouri: 1 year

Montana: 1 year

Nebraska: 1 year

Nevada: 1 year

New Hampshire: 1 year

New Jersey: 1 to 2 years

New Mexico: 2 years

New York: 1 year

North Carolina: 1 year

North Dakota: 1 year

Ohio: 1 year

Oklahoma: 1 year

Oregon: 1 year

Pennsylvania: 1 year

Rhode Island: 1 year

South Carolina: 1 year

South Dakota: 1 year

Tennessee: 1 year

Texas: 1 year

Utah: 2 years

Vermont: 1 year

Virginia: 1 year

Washington: 2 years

Washington, D.C.: 1 year

West Virginia: 1 year

Wisconsin: 1 year

Wyoming: 1 year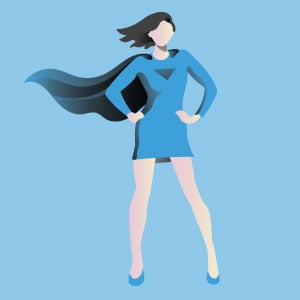 Dr. Morgan Jones is a Doctor of Optometry (O.D.) completing a residency in ocular disease. She has experience in diabetic research, along with several years of clinical research. Along with being a community outreach leader and an avid mentor and tutor, she enjoys educating outside of clinic. Dr. Jones has a B.A. in Biology from Texas A&M University.