Bifocal contacts are a type of multifocal contact lens, which simply means that the lenses have more than one power or prescription in them.
These lenses are sometimes referred to as presbyopic lenses, and they allow for distance and near viewing without the need for switching lenses or using reading glasses. In other words, many people think of these as contacts for reading.
Bifocal, progressive contacts, and multifocal contacts are used to treat a refractive error or simply age-related changes in vision. As we age, our vision naturally worsens, and it's typical to need to hold things further to see them clearly or make the font bigger on the phone to read more easily. Instead of needing a pair of reading glasses, a bifocal contact lens could provide near vision correction while still allowing you to see things further away—the best of both worlds in one pair of vision lenses.
Much like multifocal glasses, multifocal contacts have two or more prescriptions (or "powers") in one lens. They're usually used in patients who are:
Over 40 years old

Want to be independent of readers over their contact lenses

Don't work in visually intense or demanding environments that require accurate depth judgment

Children who need myopia management to slow down the progression of their nearsightedness
As we get older, we experience issues in focusing on near objects. This is called presbyopia and, as mentioned earlier, becomes more noticeable as you progress through your 40s and 50s. Patients may notice that they have to hold objects further from their faces to make them clear. This is when patients require bifocal eyeglasses or contacts to have clear distance vision and near vision.
Almost everyone gets presbyopia; it is a normal process of aging

Some patients who never needed glasses in their youth find themselves suddenly reaching for over-the-counter readers.
While a bifocal lens, similar to bifocal eyeglass lenses, only has two prescriptions or powers in it, a multifocal or progressive lens can have numerous different powers or prescriptions. However, all contacts with more than one prescription in them are generally grouped under the 'multifocal' umbrella. They are sometimes also referred to as simultaneous vision lenses.
Compared to a single vision contact lens, multifocal contacts are more complicated to manufacture and typically cost more.
How Bifocal Contacts and Multifocal Contacts Work
Multifocal contacts work by one of two basic mechanisms – (1) "Simultaneous" viewing or (2) "Alternating" viewing
Simultaneous viewing means that both powers or prescriptions can be viewed simultaneously – or, at the same time
Two multifocal lens designs utilize simultaneous viewing:
Concentric rings: Use alternating rings of power that the patient views through at all times (hence the "simultaneous" design)
This design is used in both soft and hard multifocal contact lenses
Aspheric design: Similar to the concentric ring design, but there is more blend between the power zones
This design is used in both soft and hard multifocal contact lenses

This may take some adjustment time as your brain learns which part of the lens to look through
Alternating viewing means that a portion of the contact lens is designed for near viewing
When a patient needs to view something up close, the contact lens slides so that the portion designed for near viewing is aligned with the patient's eye. This allows for the use of the near section for near viewing.
This design type is utilized in hard contact lenses.

This is similar to lined bifocal glasses. Both of these require the eyes to move in order for proper new viewing to occur.
It is important to note that with multifocal contacts, the vision may not be as crisp as patients may be used to with non-multifocal contacts.
The mechanisms used to provide vision and stability to multifocal contact lenses are being researched and improved.

Expect to have good vision about 80% of your day.

Healthy contact lens habits may improve symptoms of a blur as well.
Pros of Multifocal Contacts
A convenient way to get clear vision without having to switch to a different pair of contacts or glasses

Eliminating the need to use multifocal glasses for patients who have worn contacts their whole life

Aesthetic– for nights out or working out
Cons of Multifocal Contacts
Reduced contrast sensitivity (thinks may not look as "bold" or "crisp")

Reduced binocularity (this may make patients with certain jobs–like pilots–ineligible for multifocal contacts)

Vision isn't as crisp as natural vision or glasses

Cost (more expensive than single vision contacts or plain contacts for astigmatism)
Limited options for patients with astigmatism (only a few brands currently offer multifocal contacts for astigmatism)
Alternatives to Bifocal Contacts / Multifocal Contacts
Eye Glasses

Monovision

Monovision is done when one eye (usually your dominant eye) is fitted with a contact lens for distance, and the other eye (usually you non-dominant eye) is fitted with a contact lens for near

This may be cheaper than multifocal contacts, as it doesn't require special lenses, and it may help correct astigmatism

Similarly to multifocal contacts, monovision contacts will not work for patients with certain carers that require accurate depth judgment

Modified monovision

Similar to monovision, but a mix of multifocal and standard contact lenses are used
Types of Soft Multifocal Contacts, Bifocal Contacts
When it comes to contact lenses of any type (multifocal, astigmatism, single vision, etc.), the best and most breathable contacts are made from silicone hydrogel. This advanced material allows more oxygen to pass into the eye than other materials, which means these contacts are more comfortable. More importantly, they are more healthy for your eyes as well because your eyes need to breathe.
Top brands like Acuvue Oasys, Dailies Total 1, Precision 1, Air Optix Aqua, Biofinity, PureVision2 all use silicone hydrogel. Unfortunately, the cheap daily subscription brands do NOT typically use this advanced material, which is why they cost less.
When it comes to contact lenses, you really do get what you pay for.
Best for patients with dry eyes, as they stay hydrated throughout the day
Similar to the standard Dailies Total 1, these lenses use water gradient technology

Tend to be pricier compared to other daily lenses
Like all Acuvue products, these lenses have built-in UV protection, which is important for reducing damage to the structures in your eyes

The only multifocal that takes into account the natural changes in the pupil size throughout the day
From the same makers of the Dailies Total 1, this lens uses triple moisture technology to increase comfort throughout the day

Lower price point than the Dailies Total 1
Lower price point for a daily multifocal lens
Is great for patients who are just starting to become presbyopic–has low add profile options

Also offers great oxygen transmission to the eye
Biweekly
Great contact lenses for presbyopia

Also offers the same maximum UV protection that is present in all Acuvue products
Acuvue's latest offering is a multifocal lens made from senofilcon A
Can be worn as a standard two-week lens or continuously for one week
Monthly Contact Lenses For Presbyopia
These lenses come in multiple add powers to fit a broader range of patient needs
The optics in these lenses use cutting edge technology, and the lenses are breathable and comfortable
Include toric (for astigmatism) designs, giving patients with astigmatism and presbyopia soft contact lens options

Have natural wettability

Like all monthlies, have a lower price point
Include 'Hydra' and 'with Hydraglyde'

Offers a smoother transition between the near, intermediate, and distance viewing zones
Tinted for visibility

Available in two add powers (low and high)
Variable Replacement Schedule
Tinted for visibility

Replacement depends on what your doctor decides

The edge of the lens decreases lens dryness
Tinted for visibility

Replacement depends on what your doctor decides

Wide range of powers available
Toric Multifocal Contacts for Astigmatism and Presbyopia
Because the technology for multifocal astigmatism soft contact lenses is quite new, there are not a lot of options in the market currently. The best brands that are available are listed below:

The ULTRA for Astigmatism contact lenses from Bausch + Lomb feature the innovative MoistureSeal Technology enabling the lenses to maintain 95% of lens moisture for a full 16 hours, providing superior all-day comfort and consistently clear vision.


Designed with Optimized Toric Lens Geometry™ and Blanaced Progressive™ technology, they stay in the correct position on your eye so you can see clearly at all distances.


Proclear Multifocal Toric contacts are monthly disposable lenses designed uniquely for those with astigmatism and presbyopia. Proclear's patented PC Technology ensures each lens will stay moist and comfortable all day long, while still providing you with clear vision.
How Do I Know If I Need Multifocal Contacts And Which Type Is Right For Me?
The only way to know for certain that you need or would benefit from a multifocal contact lens is to get a comprehensive eye exam from an optometrist or ophthalmologist. Your eye doctor will be able to examine your eye and work with you to see what the optimal solution is so that you can see clearly.
Some symptoms that you should look out for are:
eye strain

farsightedness

nearsightedness or myopia

changes in vision

headaches after reading

sudden loss of vision

double vision

flashes, floaters, black spots, or halos around lights
If you already have a prescription for contact lenses, you can easily use this price comparison tool to see which online store has the lowest price. Here's a list of coupons you can use to save on your order as well.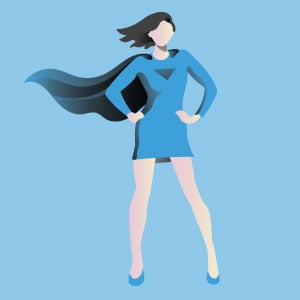 Dr. Morgan Jones is a Doctor of Optometry (O.D.) completing a residency in ocular disease. She has experience in diabetic research, along with several years of clinical research. Along with being a community outreach leader and an avid mentor and tutor, she enjoys educating outside of clinic. Dr. Jones has a B.A. in Biology from Texas A&M University.