Finding the right pair of sunglasses that both compliment your style and accentuate your natural face shape can make you feel more confident and take your outfit to the next level. But with an infinite number of choices available, how do you know which shapes and styles suit you best? Read on to see the best sunglasses for round faces and leave the guessing behind.
How Do I Know if I Have a Round Face?
Want an easy way to tell if you fall into this category? There are a few characteristics that are a dead giveaway for a round face shape; if you answer yes to the below questions, congrats, you have a round face shape!
Forehead: Is your forehead rounded at the hairline?
Cheekbone: Is the width of your face essentially the same as the length?
Jawline: Is your jawline rounded with very subtle angles?
Face: Is the length of your face essentially the same size as the width?
If you answered no to the above, below are the main characteristics of other face shapes to consider. Check out this article from Real Simple on how to determine your face shape and some characteristics of each.
Square: All measurements are fairly similar. The angle of the jaw is sharp.
Oblong: Face length is largest. Forehead, cheekbones, and jawline are similar in size.
Diamond: Face length is largest. Then, in descending order: cheekbones, forehead, and smallest is jawline. The chin is pointed.
Triangular: Large jawline, smaller cheekbones, and smallest forehead. Face can be any length.
Oval: Face length is larger than the width of the cheekbones, and the forehead is larger than the jawline. The angle of the jaw is rounded
Style Tips
The most important thing to look for when choosing sunglasses for round face shapes is to select frames that work to add angles. Shapes with angular details or bold lines will contrast the soft features of the face and work to make the face appear longer. The goal is to break up the face shape and add some balance.
Celebrity Name Drop
Kelly Osborne, Adele, Queen Latifa, and Leonardo Dicaprio are your celebrity muses should you need some visual inspo
Celebrity Sunglass Style
Your favorite celebrities are likely to have killer style — including in their sunglasses. When you are constantly being watched and photographed they help to provide a little anonymity as well as that A-lister look. Even if you're not shielding the flash of the paparazzi, you can use these tips to find the perfect pair of sunglasses for you.
What Sunglass Shapes Look Best on Round Faces?
The go-to advice for those with a round face shape is to choose a more angular sunglass shape to contrast soft or round facial features. Opposites attract right?! So with that, check out the style list below to find some silhouettes that suit that beautiful face!
1. Cat Eye
Cat eye sunglasses look great on round face shapes because they draw the eye up and outward, giving some shape to fuller cheeks. The bold lines help to sharpen facial features and rounded jaw lines.
2. Rectangle or Square
Rectangle or square-shaped sunglasses are a go-to staple for anyone with a round face shape. Think Wayfarers. A pair that is slightly wider than your face adds some balance and makes the face appear longer and thinner.
3. Aviators
Aviators are a go-to for those with angular face shapes, but this style can also help to shape and balance a round face as well. Choose a style that isn't too oversized or possibly even transparent for a less severe look.
4. Browline
This style of sunglasses is classic and helps to slim down the appearance of round face shapes. Although it does not provide a lot of angles, the silhouette provides the illusion of length and draws attention to the brows. Think Kim Kardashian in her favorite Balenciagas.
5. Wrap or Shields
This style is having a major moment and holding strong. From runway to celebrities, we're still seeing wrap and shield shades everywhere! Because these styles sit high on the temples, they help to elongate the face. If you're loving this style, look for a pair that are more angular and will flatter a more youthful face shape.
Best Sunglasses for Round Faces

These cat eyes are absolutely perfect for those with a more youthful face shape as they provide all the angles and contrast as well as drama! Bonus points for the flat bottom rim that also pulls all the angels together.

With a more modern take on a rectangle frame, these sunglasses definitely contrast softer facial features and give a bit of a retro-inspired look as well. These truly rectangular-shaped glasses are a go-to for a round face shape.
These are a Quay best-seller for a reason! Classic aviator style with a slightly smaller frame is a win/win for those who just can't say no to an aviator. This style also comes in transparent shades for an even more subtle look.
These browline sunglasses have the best of everything-sharp angles, square shape & browline detail to draw attention up and out. Bonus points for the metal rim detail and combination frame that draws attention in.
If you're not afraid to try something new or are looking for a more bold or sporty look, look no further than these Oakley Radar Ev Path sunglasses. These come in a variety of replaceable shields from flat black to bold metallic colors, fit like a glove, and will definitely complement those with round face shapes.
What You Need to Know About Sunglasses for Round Faces
When choosing sunglasses the goal should always be to enhance your natural face shape and play up your features. Just like selecting clothing that is flattering, sunglasses should also be given the same consideration as your favorite pair of jeans. Do they compliment your style and fit well? Are they comfortable and functional? Finding the perfect pair does not have to be rocket science! Follow the tips above and try some of the options we've chosen to enhance that beautiful youthful face!
There are tons of face shapes out in the world: round, rectangular, diamond, heart, etc. Each one has its own unique characteristics. Learning how to cater to your best features can seem hard, so we hope this article helps give you an idea of how to protect your eyes and make your features pop!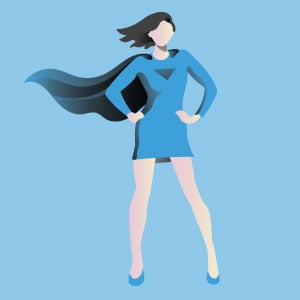 Kristy Mediak is a freelance writer as well as a health, wellness & beauty enthusiast. She is an avid reader with an underlying passion for writing, which she determinedly practices alongside her career in the finance world!