Since emerging on the scene in the early 2000s as a reality star, Kim Kardashian's style has gone through a glamorous evolution. From bold and busy patterns to high fashion runway looks, the California native has consistently been a fashion trendsetter.
Although these days she's known for her daring looks and preference for luxury brands, her sense of style continues to make her an anticipated arrival at every high-profile event. With millions of followers watching and emulating her every move, let's take a fun look at some of Kim's sunglasses throughout her career.
I can't be the only one who wants to steal her style so keep reading to see what sunglasses Kim Kardashian wears and her eyewear style transformation over the years.
Who is Kim Kardashian?
Kim Kardashian is an American socialite, media personality, and businesswoman who first gained media attention as a stylist and friend of Paris Hilton in the early 2000s. She and her family appeared in the long-running E! Reality television series Keeping Up with the Kardashians (2007-2021), which led to several spin-offs and a significant online social media presence.
In recent years, Kim has focused on creating her own businesses such as KKW Beauty, KKW Fragrance, and SKIMs shapewear. While also becoming more and more politically involved in topics such as prison reform, Kim has been included in Time magazine's 100 most influential people and has become a household name.
Kim has had a major impact on the fashion world and is a social media influencer with over 190 million followers. She has created more viral trends than any other celebrity, and some would even call her the godmother of all influencers.
What Sunglasses Does Kim Kardashian Wear?
The Early 2000s
The Oversized or Bug Eyes
Louis Vuitton, all things metallic, and bug-eye sunglasses. The early 2000s will forever be iconic. These were the days when Kim and Paris Hilton were two peas in a pod, and could be seen wearing oversized, bug-eye sunglasses on their crowd-gathering shopping sprees and appearances.
In the early 2000s, the reality star was often seen wearing the ever-so-popular velour tracksuits, belted tunics, and loud/busy patterns that make us all nostalgic still today. The oversized sunglasses were a must for celebrities alike, and screamed 'I'm an A-lister from a mile away.'
Celebrities definitely started this trend, and some speculate because the sunglasses cover so much of their face that they helped to escape the paparazzi. Like all things, they are coming back into style and can even be seen on other celebrities these days like Victoria Beckham.
The Early 2010s
Aviators

The early 2010s were marked with aviators and more aviators. Not only was Kim seen wearing these time and time again, but the whole Keeping Up With the Kardashian gang was actually seen wearing these several times each in those early episodes. Known for their classic design and great for those with an angular face shape, aviators highlight the cheekbones and provide a classic but casual look.
The Mid 2010s
The Flat Top and the Cat Eye
Around 2015-2017 we see Kim's style change and fluctuate to a more glamorous and runway-inspired look, including her choice of sunnies. This is around the time she started dating Kayne West, and taking fashion more seriously. She even updated her website in 2016 with the quote 'I never step out without wearing a killer pair of shades!' My fave styles to wear are square and oversize, but sometimes I love to mix it up and wear cool cat-eye or beige sunglasses.'
Here Kim is sporting one of her favorite pairs of sunglasses, the Balenciaga Flat Tops. These highlight the cheekbones and draw attention upward providing a truly fierce look. These are still the favorite among many celebrities and have become an incredibly popular style. They are bold and slightly futuristic while still keeping a classic shape.
Not ready for Balenciaga? No problem! Quay Australia makes a beautiful pair of flat-top sunglasses, style NIGHTFALL, that still throw fierce vibes. Flat-top sunglasses not only complement those with angular shapes, but they also provide structure for those with an oval and round face shape as a contrast.
The ever so chic Cat Eye sunglasses were also in her style must-haves, and give just a hint of flirtation and fun while still looking red carpet ready. Cat eye sunglasses basically mimic the heart-shaped face as they are wide on top and narrow at the bottom. Oval and round face shapes look great in a cat eye style as they tend to sharpen the features of these face shapes.
The Late 2010s
The Shield Shades
Kim made shield sunglasses popular around 2016 when she debuted these bold, shield-like shades on her Instagram story. These oversized sunglasses quickly became a part of her everyday look and she was seen wearing them out and about in Sherman Oaks, California in 2017 to the Louis Vuitton Fashion Show in 2019.
Shield sunglasses are characterized by the lack of bi-frames like most sunglasses have. The frames feature a large shield-style protective lens that covers the eyes and the bridge of the nose.
If you're looking to make a statement and try something new, these may be for you! Every eyewear brand from Adidas to Versace has there own version of the shield sunglass, so there is bound to be a pair out there for you.
The 2020s
The Futuristic Shades
During the 2020's Kim's overall style became monochromatic and futuristic in every way. From her head-to-toe body suits to her futuristic sunglasses, she definitely pushed the fashion envelope by light years. Some say she was heavily influenced by Kanye West and his collections of monochromatic clothing and simple but bold looks to adopt her new 'alien barbie' look.
The futures, as some call them, hit the runway hard and often resemble sportswear or even ski goggles to some. These sunglasses are definitely for statement makers and those not afraid to make a major impression.
What Sunglasses Look Best on Kim Kardashian?
If Kim were a pair of sunglasses, she would be the Balenciaga Flat Tops. With a classic diamond face shape, Kim looks killer in flat tops that bring attention to those high cheekbones and narrow chin. Flat tops are casual enough to wear every day, but also look great when making a bold statement.
Where Can You Buy the Sunglasses That Kim Kardashian Wears?
Want to look as glam as Kim Kardashian but don't have the same budget? Check out this great article by Trip Savvy which breaks down lots of different budget and style options and where to get them. They give you the rundown on Best Overall, Best Budget, Best for Sports, etc.
One of my personal favs is Warby Parker — they let you try out 5 of your favorite styles at home, and give you 5 days to buy or send them back if they're not for you. They also have a helpful quiz to help you hone in on your best look. The process is super simple, and you don't even have to leave your home.
Whether you're looking for a great casual pair of sunglasses, or want to try something new, take a look at some of Kim's favorite pairs above for some style inspiration. And like Kim says, Never step out without wearing a pair of killer shades!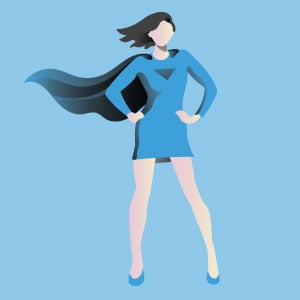 Kristy Mediak is a freelance writer as well as a health, wellness & beauty enthusiast. She is an avid reader with an underlying passion for writing, which she determinedly practices alongside her career in the finance world!