You don't have to break the bank to get great sunglasses! Sunglasses have become such trendy items. They are more stylized than ever before meaning that we are seeing so many fashion brands make them. With these brands putting out new sunglass styles every season at up to $500 per pair, it might seem as though you can't find an affordable, quality pair of sunglasses. We are here to prove that wrong with a list of the best sunglasses under $100.
What Should You Look for In Sunglasses Under $100?
Sunglasses are such a fashion statement these days, and just like with the clothing you wear, the look of your sunglasses matters! It can be easy to get caught up in it all and end up spending way more than you need to on a pair of sunglasses. There are PLENTY of affordable sunglasses that offer style, comfort, and sun protection. If you want to stay on budget and maintain quality, look for sunglasses under $100!
Just as your style is entirely up to personal preference, so are sunglasses. When looking for the best pair for you, consider what you wear on a daily basis. Do you rock bright, bold colors and interesting shapes, or do you stick to more classic silhouettes and neutral colors? You don't necessarily have to match your sunglasses to your clothes, but you also don't want them to look out of place.
The main thing that you should be looking for in a pair of sunglasses is quality. Quality for sunglasses means durability and sun protection capabilities. We have some awesome sunglasses and sunglass brands in this article to help point you in the right direction!
What Makes a Quality Sunglass?
When looking for a good pair of sunglasses, there are a few things to keep in mind: frame material, lens material, and UV protection. The styles and colors can vary as much as you want, but if quality is what you're looking for, keep an eye out for those three things.
There are many frame materials on the market these days. You can get nylon, acetate, steel, titanium, and even denim! Yes, the same denim you wear as jeans. The key things to note about a pair of sunglasses frame material is the weight, durability, and flexibility. You want a material that is heavy enough to withstand being dropped on the ground, thrown onto the counter, or even tossed around in a backpack. Sunglasses should also have a slight bend to them. Material that is too rigid will snap, and that is a dangerous thing around your eyes.
When it comes to lens material, you should opt for either glass or plastic. The cheaper lenses are usually made of plastic, but you can definitely find some affordable glass sunglasses. This is really about personal preference. If you are rougher with your sunglasses, maybe go with plastic. They are more shatter-resistant than glass; however, glass lenses are more scratch resistant than plastic.
The last — and most important — factor to consider with glasses is UV protection. It's literally the whole point of wearing sunglasses! It used to be more of a concern back in the day when buying cheap sunglasses meant sacrificing UV protection. Luckily, nowadays, most sunglasses include at least SOME type of UV protection. Always try to find glasses with at least 95% coverage!
Best Sunglasses Under $100
Quay High Key Sunglasses
We had to start our list with the most iconic silhouette of all! Thes aviators are affordable, quality, and come in 7 colors. Bonus: you can get them with polarized lenses!
MVMT Abstract Sunglasses
These sunglasses give a cool, classic look with the gold metal and dark green lenses. They're a great pick to match any style!
Warby Parker Beale Sunglasses
They are classics! What more can we say? Well, we actually can say more. These sunglasses come in some awesome colors, are made of durable materials, come with scratch-resistant lenses, and block 100% of UV rays.
Vogue Eyewear – VO5369S
Vogue is the end-all-be-all of fashion, so, if you want a safe bet for a fashionable pair of sunglasses, these are for you! They come in the classic colors of tortoiseshell and black.
Privé Revaux The Coco 2.0 Sunglasses
'The Coco' is more of a modern style, but they are a hit! Available in 4 colors, these sunglasses can fit right into any collection. They also have blue-light blocking capacity for all you tech-savvy wearers!
Arnette ADIOS BABY! Sunglasses
Arnette is great a putting a futuristic spin on classic favorites. This square lens is both modern and timeless. You can get these in 2 frame colors and 3 lens colors!
Le Specs Outta Love Sunglasses
​​
'Outta Love' is one of the more traditional silhouettes that you can get, and Le Specs offer them at a great price in 7 different colors!
Ralph – RA5283
The minor cat eye flare on these glasses gives them just the right amount of pizazz! All 4 colors of these sunglasses are guaranteed to protect your eyes from the sun in style.
Zenni Optical Premium Aviator Sunglasses
These are your typical aviators with a twist! The unexpected, but versatile amber coloring is super cool, and you can customize any pair of Zenni sunglasses with prescription lenses.
Top Brands for the Best Sunglasses Under $100
Knowing where to shop is just as important as knowing what to shop for! Here is a list of sunglass brands that consistently offers quality sunglasses for under $100.
#1 Quay
Quay is an Australian sunglass brand known for keeping up with the trends! The average cost of a pair of Quay sunglasses is $65, so you are bound to find an affordable pair. Even their prescription glasses fall under $100.
If paying for prescription glasses is a concern for you, here is a whole article about the best places to buy prescription glasses without insurance.
As an added bonus, Quay offers a virtual try-on feature on their website, so you don't have to play the guessing game when shopping online!
#2 Warby Parker
Warby Parker is becoming a household name in the optical world and for good reason! They offer affordable, stylish, and quality glasses online and at their store locations. One of the main draws of Warby Parker is the fact that they are so accessible. They have over 160 store locations where you can go in, try on glasses, and get the opinions of optical professionals.
Some of their sunglasses price at over $100, but you can definitely find a pair that fits your budget here!
#3 Zenni Optical
With almost all of their sunglasses coming it as under $50, it's no wonder why Zenni Optical has ranked on this list. They have a wide variety of frame materials such as acetate, steel, and titanium, and they cater to an even wider variety of styles. You can definitely find a pair of affordable sunglasses that fit your personal style at Zenni Optical!
#4 Privé Revaux
You've definitely seen this brand on Instagram! Privé Revaux is a pro when it comes to celebrity collabs and collections. Sometimes it can be hard to trust the products that celebs recommend, but, in this case, the brand is worth the hype.
Privé offers thousands of styles, colors, and silhouettes all for under $60! If there is a trend, Privé will follow it. You never have to worry about going out of style or breaking the bank!
#5 Le Specs
Yet another iconic Australian sunglass brand has made its way onto this list! Le Specs is known for its collaborations with upscale brands such as Christian Cowan and House of Holland that make luxury sunglasses more affordable.
Le Specs offers a wide variety of styles both trendy and classic, so this brand is a great one for all those seeking affordable sunglasses!
Final Thoughts on Sunglasses Under $100
Sunglasses don't have to be a major expense. You can get great quality, cool styles, and UV protection all for under $100! Check out the specific sunglasses we recommend, or check out the brands above and find the ones that fit you best.
Remember, the only thing that you NEED in a sunglass is safety; protection from the sun's UV rays, and the assurance that glasses won't break while you're wearing them. The rest is personal preference! Pick the color, shape, and overall vibe that feels best for you and your style.
Whether you're wearing these sunglasses every day or they are your special sunglasses for formal events, you can get an affordable pair!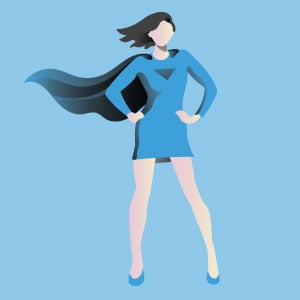 Simone is a graduate of Georgetown University and a skincare and fashion enthusiast. Her favorite skincare product is currently COSRX Advanced Snail 96 Mucin Power Essence, and her favorite sunglass brand is Ray-Ban! In addition to her passion for cosmetics and beauty, Simone loves to spend time outdoors.