With formal wear, the usual accessories are jewelry, bags, and shoes for women and cufflinks, ties, belts, and shoes for men. Sunglasses aren't usually in the equation, but sometimes it can't be helped! If you find yourself at an outdoor wedding, party, or other events during the day, there are some great sunglass options that will block the sun without ruining your look. Keep reading for a roundup of the best sunglasses for formal wear for both men and women!
What are Sunglasses for Formal Wear?
It's very simple. Sunglasses for formal wear are just nice, classy sunglasses that won't detract from your formal attire! They are effective in providing UV and light protection for your eyes, while not completely blocking your eyes off from those around you.
Eye protection is important, but it is often overlooked in more formal situations as sunglasses are not typically classed as formal! Sunglasses worn at formal events don't need to be anything crazy or super expensive, but there are a few basic requirements to keep in mind when looking for the perfect pair.
What Should You Look for in Sunglasses for Formal Wear?
The most important consideration when choosing sunglasses for a formal occasion is the event you're going to. Is it a wedding, a ball, a gala, or even a ceremony? Each event has its own traditions as far as what to wear, so we'll just stick to the basics that apply at every event!
A great rule of thumb is to stick with neutral colors. These are colors like black, white, brown, beige, and grey that are not super eye-catching and distracting. Pick a neutral that compliments the color of your suit or dress. You can opt for a muted metallic so long as it's not super flashy! Bold, bright-colored sunglasses are fun for other occasions, but they can lessen the formality of your look during more formal events.
The next thing to consider is lens choice. You want to ensure that your lens has a capacity for UV protection without completely blocking your eyes. When at formal events — especially those with a social capacity ­­­— you don't want to mask your eyes fully. Eye contact is good for conversation, and glasses with really opaque lenses can make you look a bit unapproachable. The same goes for mirrored lenses; while they are super trendy and great for sun protection, they block out your eyes entirely. On top of that, they can also reflect light and create flashes when you move them which can be distracting especially during something like a wedding ceremony!
The final item on the list is the overall sunglass silhouette. Formal attire has evolved a lot over the years, and people are getting more and more nontraditional in their outfit choices. This is great for clothing and even some other accessories but keep it simple with your sunglasses! Opt for the more traditional sunglass shapes like round, square, aviator, subtle cat eye, or rectangle. These shapes allow for the attention to go to more important aspects of your outfit — like your clothes.
How Do You Choose the Right Sunglasses?
When choosing the right sunglasses for you, here's what you should consider:
The shape of your face
How the color of the sunglasses compliments your skin tone and hair color
Which sunglass shape effectively shields your eyes without looking too oversized or small
How the lens color will impact your overall color scheme
How the sunglasses sit and stay on your nose
If you are new to sunglasses or have just never put much emphasis on fit, it's best to go into a store where you can try on a wide variety of styles. This way you can see how each style suits you (or doesn't), and you can get the opinions of an associate if you are unsure.
You can also sometimes try sunglasses on virtually which saves you time and allows for online shopping!
Best Sunglasses for Formal Wear
Here are our picks for the best sunglasses for formal wear for both men and women that can guide you in the right direction style-wise. Check them out!
Best Men's Sunglasses
Ray-Ban Aviator, Style Code: RB3025
These sunglasses are a classic! They are bound to match any outfit and won't draw too much attention. The lenses also provide great UV protection without completely covering your eyes.
Here's how to wear them:
Arnette Drophead, Style Code: AN3083
These are a great example of metallic sunglasses that are not too flashy and still give a classic look. You can't go wrong with a round silhouette, and the lighter lens color works great for social occasions!
Here's how to wear them:
Oakley Silver XL, Style Code: OO9341
These rectangular shades are perhaps the simplest on the list, but that is great for formal events! The neutral black frames and lenses are timeless and work with any color.
Here's how to wear them:
Ray-Ban Original Wayfarer Classic, Style Code: RB2140
The Ray-Ban Wayfarer is one of the most popular sunglass styles across the board, but they made this list because of the variety of neutral color choices and classic appeal. Square-shaped glasses are always a safe choice in a formal environment.
Here's how to wear them:
Best Women's Sunglasses
Ray-Ban Bill, Style Code: RB2198
This style takes a stylish spin on the classic aviator without being too flashy! The neutral tones mean it won't clash with your clothes while the lighter lens allows for personable eye contact.
Here's how to wear them:
Prada Catwalk, Style Code: PR01VS
A classic, black cat eye sunglass is endlessly chic and is guaranteed to protect your eyes without distracting from formal attire. Prada has perfected their cat eye silhouette making these an ideal choice!
Here's how to wear them:
Polo Ralph Lauren, Style Code: PH3108
Very similar to the round pair on the men's list, these sunglasses are subtle but effective. Be sure to try and keep some consistency between the metals in your jewelry and the metals visible in your sunglasses!
Here's how to wear them:
​​
Gucci, Style Code: GG0890S
These large, rectangular sunglasses will provide ample protection for your eyes! The muted tones mean they won't be distracting, but their silhouette means they'll still be fashionable.
Here's how to wear them:
Is It Ok to Wear Sunglasses to a Formal Event?
It is! As we said before, sunglasses aren't an especially traditional accessory for formal events; however, when the occasion calls for sun protection, it is completely acceptable to wear sunglasses. Just follow the same attire rules that you usually would depending on the event, and you'll be good!
While it is standard etiquette to take off your sunglasses once you are inside, sometimes brightness is still a lot even indoors. Just use your best judgment, and only wear sunglasses when you need to!
It's also best practice to not put your sunglasses on top of your head once you remove them at a formal event. This can ruin the refined look you have going on! Tuck them in your bag or in a side pocket if you can.
Where Can You Buy Sunglasses for Formal Wear?
Sunglasses are everywhere. Seriously! You can find sunglasses at department stores, eyewear-specific stores, drugstores, and even grocery stores. Obviously, the sunglasses will range in both quality and price; however, you don't need to spend a lot to get great, neutral sunglasses perfect for any formal event.
If you want to get more into eyewear, visit your local eyewear store like See Eyewear, Sunglass Hut, and Warby Parker to see them all and pick a favorite! There are tons of awesome brands out there that might strike your fancy, but if it's overwhelming to go into a store full of them consider online shopping. Millions of glasses are available online, and, as always, we are here to point you in the right direction to get the best deals.
If you want prescription sunglasses, here's a list of the best places to buy glasses without insurance.
Final Thoughts on Sunglasses for Formal Wear
The great thing about sunglasses is that, while some are more masculine or feminine, there aren't hard lines barring you from wearing any pair. This list is just meant to give you an idea of the styles, colors, and vibes you should be going for when wearing sunglasses to a formal event.
You have to find what works best for you, and what you feel goes with your outfit the most. The sunglasses on this list are all amazing options because they are so neutral! You won't need to color match or worry about clashing because they go with everything.
Wearing sunglasses to formal occasions is a somewhat modern idea, but it's great that people are taking eye protection seriously! Just try to keep it simple and classy and be sure that your sunglass choices don't make you look unapproachable.
With the tips and recommendations from this list, we are sure you'll be able to rock sunglasses at your next formal event!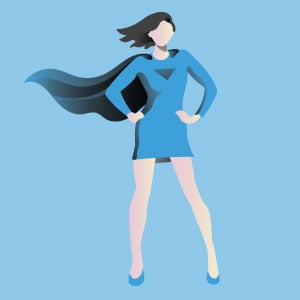 Simone is a graduate of Georgetown University and a skincare and fashion enthusiast. Her favorite skincare product is currently COSRX Advanced Snail 96 Mucin Power Essence, and her favorite sunglass brand is Ray-Ban! In addition to her passion for cosmetics and beauty, Simone loves to spend time outdoors.