Are you concerned that thick-rimmed sunglasses are too bold for your face or look? Rimless sunglasses might be just the thing you're looking for! This type of sunglasses is a great way to provide protection for your eyes without completely overtaking your look. Keep reading for a list of the best rimless sunglasses and the brands that sell them!
What are Rimless Sunglasses?
Rimless sunglasses are sunglasses with frames that do not surround the lenses. They usually have metal frames that consist of a nose bridge, nose pads, temple bars, and ear pieces. Here's a helpful diagram to help you identify which parts of a sunglass appear in rimless sunglasses:
Rimless sunglasses include two lenses which are usually glass, but, as plastic lenses have improved, they can also have those. The two lenses are attached by the nose bridge and the temple bars are also attached directly to the lenses.
In the past, because of their design, rimless sunglasses have been known to shatter more easily than lenses whose frames take the brunt of the pressure. This is less of a concern now with advanced lens technology and materials like polycarbonate that are more shatter-resistant!
These sunglasses are the same as any other sunglass style in terms of function; they are meant to protect the eyes from harmful UV rays, dirt, debris, and wind. For rimless sunglasses — just like with any other kind of sunglass — it is super important to make sure that you are finding lenses with 95% UV protection or above!
What Kinds of Styles Go With Rimless Sunglasses?
Rimless sunglasses first rose to popularity all the way back in the 1880s. Stylistically, they became less popular after the 1960s but came back into public fashion in the early 2000s. With decades of history under their belt, rimless sunglasses have evolved a lot! They have maintained popularity as an eyeglass style because of their simplicity, but sunglass frame types are more susceptible to the comings and goings of fashion styles.
Many famous people throughout history have helped make the rimless frame style popular, so you might assume that the look is outdated! But we are here to prove that sentiment wrong. Rimless sunglasses have developed the same as any other sunglass silhouette and can now have the same cool, colorful lenses and metals that you can find on sunglasses with more visible frames.
We would even argue that rimless sunglasses are the most versatile sunglass type because of their ability to be customized. These sunglasses will never overpower any look, so they mesh well with all kinds of styles.
Best Brands for Rimless Sunglasses
#1 Maui Jim
When you think of rimless sunglasses, most people immediately think of Maui Jim, and for good reason! This brand is a powerhouse in the arena of rimless sunglasses and has helped make them such a staple frame style. They even have patented lens technologies that are lightweight, provide incredibly clear optics, and are scratch and shatter-resistant.
The Maui Jim 'Ohai' Sunglasses are classics as far as rimless sunglasses are concerned! They come in five different metals and five lens colors, so they can fit into any wardrobe. In addition to being great everyday sunglasses, the 'Ohai' is also ranked as one of the best outdoor/activity sunglasses.
If you are looking for a slightly more recognizable lens shape, the 'Sugar Beach' Sunglasses take the shape of an aviator sunglass without the added bulk of a frame! As with all Maui Jim sunglasses, the UV protection on these is great. Also, you can choose from brown or dark grey lenses to best fit your clothes.
#2 Costa Del Mar
This company mainly caters to those on the water like fishermen, boaters, and beachgoers, but their commitment to quality makes them a great brand for anyone to shop for rimless sunglasses. For more sunglasses like these, check out our list of the best sunglasses for watersports!
The 'Ballast' Sunglasses are their most popular style of rimless sunglasses! The lenses are on the narrower side making them a simple choice for those who want protection without the sunglasses taking over their face. Costa Del Mar offers two lens choices and two frame choices allowing customers 4 total options!
If you want a slightly larger lens that will give you more all-around protection, Costa Del Mar's 'Gulph Shore' Sunglasses are the right pick! Same as all Costa Del Mar sunglasses, these have scratch-resistant lenses, polarization, and 100% UV protection.
#3 Saint Laurent
Saint Laurent has been a mainstay in the luxury fashion market for decades, so you can be sure that any rimless sunglasses you get from them will be stylish! They have mastered the rimless look while still having a hidden upper rim and come out with new styles every season. The brand is on the pricier end of things, but the quality and style make it well worth the investment.
These nameless sunglasses are only identified by their style number: SL 312. They have no outer rim, but on the inside of the lens, they have a metal lining for added durability. Available in 4 colors, all of these sunglasses have 100% UV protection and polyamide lenses. This material is notoriously "unbreakable" — a great quality to have in sunglasses.
#4 Ray-Ban
As a staple brand in the sunglass industry, it is no surprise that Ray-Ban caters to those who want more muted styles. They have a huge variety of rimless sunglasses, many of which are simplified versions of their most popular frame style. You can always be sure that you are getting great quality sunglasses when you shop with Ray-Ban and cool styles to fit anyone's look.
Ray-Ban is known for their aviator styles, so, of course, they had to make a rimless version. Style code RB3449 are similar to the Saint Laurent lenses in that they also have a hidden inner rim for stability while maintaining a rimless appearance. They come in five lens colors, mirrored and non-mirrored, including this super rose gold shade. The adjustable nose pads are also a great selling point!
The #RB4275 has a more traditional rimless sunglass look to them! They still provide the same great UV protections that Ray-Ban always provides, and this specific style offers polarization for added glare reduction. Consumers have reported that this pair is extremely comfortable and lightweight.
#5 Giant Vintage
Trend alert! Giant Vintage keeps up with the times and always stocks its website with the most current trends. They offer both new and vintage sunglasses, in tons of styles. As we mentioned before, rimless sunglasses are an older style, so, if keeping it current is important to you, Giant Vintage has a great selection of affordable, current looks!
As we know, Y2K style is back with a vengeance, and these stylized rimless sunglasses will fit right into any current, trendy wardrobe. They offer full UV coverage and a stylish nod to the early 2000s without being overwhelming. The 'CLUELESS' Smoke Rimless Sunglasses are subtle enough in color to go with just about any outfit.
If you wanted to go with a bit of a sportier look, the 'BOWIE PINOT' Sunglasses are a trendy choice. Again, full UV coverage is in the lenses. One thing to note is that these are truly vintage sunglasses, and, while they are great for gentle everyday wear, they are definitely not cut out for extreme activities! These are a great option for sunglasses under $100 if budget is a concern.
Who Should Wear Rimless Sunglasses?
Rimless sunglasses are a really great option for almost anyone! Rimless sunglasses have a way of finding a place within most fashion trends over the years. Since they come in such a wide variety of shapes, sizes, and colors, there isn't a face shape or clothing style that you can't find a pair to fit.
If you want to effectively protect your eyes without wearing overwhelmingly noticeable sunglasses, we highly suggest that you check out rimless sunglasses! There is a pair for every occasion; you can find wearable ones for sport and activities, subtle and classic sunglasses for formal wear, and trendy shades for everyday protection. Anyone and everyone can look good in rimless sunglasses!
Keep it Simple With Rimless Sunglasses
Rimless sunglasses are a timeless style that has stood the test of time both in terms of style and wearability. Due to their long history, you can find rimless sunglasses pretty much anywhere sunglasses are sold; product-specific retailers like Sunglass Hut will always stock them.
Additionally, the brands mentioned above have rimless sunglasses on their websites! Here at Contacts Compare, we also offer price checking for sunglasses, so you can be sure you're getting the best deal! If you want prescription rimless sunglasses, check out this list of the best places to buy prescription glasses without insurance.
Rimless sunglasses are just one of the many frame styles available, but we think they are a great option for all sorts of people!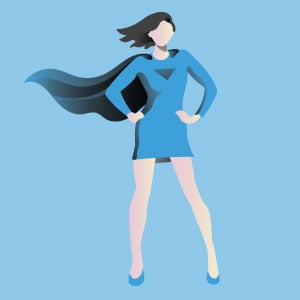 Simone is a graduate of Georgetown University and a skincare and fashion enthusiast. Her favorite skincare product is currently COSRX Advanced Snail 96 Mucin Power Essence, and her favorite sunglass brand is Ray-Ban! In addition to her passion for cosmetics and beauty, Simone loves to spend time outdoors.