If you have a smaller or more narrow face, you might find it hard to find sunglasses that not only stay up on your nose but also complement your features. Knowing what to look for and what to steer clear of can make all the difference! Let's get into it and find the best sunglasses for narrow faces.
We all know that feeling when we have a pair of jeans that fit *just* right. That same feeling is possible with sunglasses, too! Of course, the most flattering pair of sunnies will have the right fit. But in a sea of styles, frames, and lenses, how do you know which one is right for your face? Just like different body types fit different kinds of clothes better, the same goes for different face shapes and sunglasses.
What is a Narrow Face?
A narrow face also called a rectangular or oblong shape is longer than wide. When compared to other face shapes, it's long and thin. You can quickly tell if you have an oblong face if your forehead, jawline, and cheekbone are about equal in width.
First, grab a flexible tape measure with millimeters to determine if you have a narrow face.
Take measurements of your forehead, cheekbone, and jawline widths.
Measure your face length.
Determine pupillary distance, which is the distance between the centers of your pupils.
The widest part of your face will determine your face shape. Narrow faces range between 110 mm and 125 mm in their measurements. This number may not seem important to know, but it is! Some retailers list measurements to help you find that perfect fit.
You probably think you have nothing in common with Sarah Jessica Parker or Keanu Reeves, but if your face measures longer than it is wide, it turns out you do! Parker and Reeves have narrow face shapes.
People with narrow faces tend to have the most difficulty finding well-fitting sunglasses, so let's break down what to look for in a pair of sunglasses.
What Should You Look For in a Pair of Sunglasses?
No matter what face shape you're shopping for sunglasses for, there are a few things you should always look for. Number one on that list is UV protection. Excess sun exposure and ultraviolet rays can put you at risk for eye cancer, cataracts, sunburned eyes, or even growths on or near the eyes.
Always choose sunglasses that block 99 to 100 percent of UVA and UVB radiation when shopping for sunglasses. Even affordable sunglasses should have protection!
The second most important thing to look for in a pair of sunglasses is durability. Sunglasses aren't meant to be worn once or twice before you need a new pair. Quality sunglasses should be durable, not feel flimsy, and last year for months and years. With proper care, such as always putting your sunglasses back in a case or safe spot (not the seat of your car to be unintentionally sat on), you should be able to rock your sunnies for a long time!
When trying on styles and frames, keep wearability in mind. Consider when and where you could wear your sunglasses and how often. For example, if you splurge on a high-end pair from a designer brand, will you wear them enough to make the purchase worth it? Or would they only be reserved for special occasions? Opt for a versatile pair you can wear while driving, socializing, and even exercising.
What Sunglass Silhouettes Look Best on a Narrow Face?
Original Wayfarer Classic by Ray-Ban works on just about every face shape, including narrow faces. The iconic silhouette from Ray-Ban never goes out of style.
2. Rectangle or Square
Square Tinted Sunglasses by Warby Parker balance proportions with tall rims and add width to a narrow face. You can enjoy a lot of variety with this style with lenses, frames, overall size, and even lens colors!
3. Oval
Oval sunglasses like the Renee Sunglasses by Warby Parker are versatile styles for narrow faces. Stay away from small lenses to best flatter your face shape!
4. Cat Eye
Cateye Mirrored Brow Bar Sunglasses by Quay have a flirty vibe that draws attention towards the eyes. Go for an oversized cat eye pair for a favorable, retro look!
5. Aviators
Everyone looks cool wearing a pair of aviators, including the Ray-Ban RB3025 classic aviator sunglasses. They're timeless and compliment narrow face shapes similarly to square or rectangular frames.
Where Can You Buy Sunglasses for Narrow Faces?
Now that you know which styles are best for a narrow face, it's time to shop! Whether you're looking for a pair of oversized cat eye sunnies or classic aviators, you can find your next favorite pair of sunglasses easily.
Here are some of our top picks for retailers:
2. Ray-Ban – Best Quality
5. Zenni Optical – Best Online-Only Retailer
It's always easier to buy something after trying it on first. So if you are trying a new style for the first time and are concerned about the fit, even after measuring your face, try on a few pairs in-store, look for retailers that will let you try before you buy, or offer a hassle-free return and exchange policy.
Best Sunglasses for Narrow Faces
Finding sunglasses that fit your face shape doesn't have to be complicated. Start by figuring out your face shape to learn what styles to gravitate toward, and the rest falls into place! If you have a narrow or oblong face, oversized sunglasses give you the illusion of a wider face. Opt for vintage-style frames with bold edges and colors for an even sharper look!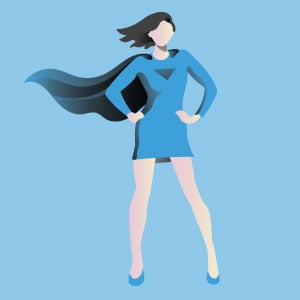 Natalie Tarangioli is a full-time marketing director. Her passion for all things makeup and beauty has spanned over a decade. She holds a bachelor's degree in journalism and mass communication from Arizona State University and lives in Phoenix, Arizona.