Are you a water skier, white-water rafter, or jetskier? If yes, then odds are you have noticed the intense light that you can experience while out on the water! Protect your eyes with this list of the best sunglasses for watersports.
What Are Sunglasses for Watersports?
Sunglasses for watersports are specialized sunglasses made for high-activity situations. They are usually on the lighter end of the weight spectrum so that they don't fly right off your face while you're doing things like being whipped around on a boating tube! Sunglasses for watersports are meant to protect your eyes from the sun and water, allow you to stay alert by giving you a clear field of vision, and — most importantly — stay on.
As with all types of sunglasses, watersport glasses vary in price. You can spend a lot or a little, it's entirely up to you. If price is a big factor for you, check out this list of the best sunglasses under $100 for a list of affordable brands that might sell watersport sunglasses!
What Should You Look For in Sunglasses for Watersports?
Sunglasses for watersports are a bit different from the stylized frames that you might select for daytime wear. There are far more things to be considered when looking for sunglasses for watersports. The 4 main components to check for are UV protection, wearability, durability, and lens polarization.
UV stands for ultraviolet and describes the types of light rays given off by the sun! While there are technically three subtypes of UV rays, there are only two that you should concern yourself with: UVA and UVB. UVA stands for ultraviolet A, and they are the most harmful rays for people. Externally, they can cause wrinkles, skin damage, and even skin cancer, but, internally, they can get into your eyes and damage your retina which, over time, will negatively impact your vision. UVB, or ultraviolet B, rays are less powerful, but can still cause that external damage and are best avoided.
To prevent any issues arising from UV rays, it is recommended that you get sunglasses with 100% UVA and UVB protection!
Wearability in this context refers to the sunglass' ability to stay on your face while you are out doing even the most extreme watersports. This can include adjustable ear and/or nose pieces to ensure a true fit; or, if the situation calls for it, can include an around-the-head strap. Seeing as watersports include a lot of physical movement, security is a huge factor!
Durability means that your sunglasses won't break even when tossed around! This is more of a safety concern as sunglasses breaking near your eyes can cause a lot of damage. Luckily, sunglass brands have developed certain metals and plastics to be nearly indestructible!
What Kinds of Lenses Are Best for Watersports?
Generally speaking, darker lenses are best when it comes to any outdoor activity, especially watersports. The added glare from the light reflected off of the water's surface can be especially harsh on the eyes, so UV protection just isn't enough!
If you need to see into the water clearly during your watersport, it's best to opt for a dark green or dark grey lens as these colors do not cause any color distortion and have clearer into-the-water optics. This can come in handy when you are participating in activities like fishing where clear vision can give you an edge.
If seeing into the water is not a huge concern, a dark brown lens is a great choice! Brown lenses are best when it comes to UV protection; they are high-contrast lenses and allow you to see more details. Also, brown lenses are great in all types of lighting — bright light and low light — whereas grey or green lenses tend to perform better in very bright, overhead light situations.
Blue lenses are also great in water-related situations because of their ability to block blue light. These hues are most notorious coming from technology, but if you are in a place with very blue water, they can occur there too.
The color of your lens really comes down to personal preference and which watersports or activities you need the sunglasses for. As always, UV protection is the single more important factor in lenses, and, for watersports, you should always choose sunglasses with 100% UV protection.
Polarization is also a huge factor in selecting the right lens. A major concern for watersports is the reflected light from off the top of the water. Polarized lenses reduce that glare and allow you to see things more clearly!
Best Sunglasses for Watersports
Tifosi Tyrant 2.0 Polarized Wrap Sunglasses
These sunglasses are the all-around best sunglasses for watersports! They are UV coated and polarized making them the perfect protection for that off-the-water glare. The 'Tyrant' Sunglasses are also super durable and fit snuggly to the face due to adjustable ear and nose pieces; so, they stay put through even the most extreme watersports!
Oakley Twoface Sunglasses
There is nothing two-faced about the promises of these sunglasses! These lenses are water, heat, and sweat-resistant and are a great choice for blocking glare from on top of the water. Out of all the sunglasses on this list, these are perhaps the most durable and shatter-proof of them all! You can pick from 7 lens colors meaning that these shades are both practical and fashionable.
LiP Watershades Surge Sunglasses
If polycarbonate, polarized lenses aren't enough of a selling point, these sunglasses have anti-fogging technology to keep your line of sight clear through any conditions! The lenses are hydrophobic, so water won't stick. The Watershades are durable, yet lightweight. Also, they come with a safety leash and retainer necklace to prevent loss!
Smith Pinpoint Sunglasses
The main attraction of these Smith sunglasses is the nose pads which offer a guaranteed no-slip grip. This means that no wind, waves, or water will be able to knock these eco-friendly frames off your face. Another cool feature of these is the photochromatic lenses which self-adjust to varying light conditions, so you always have the clearest vision.
SeaSpecs Stealth Extreme Sports Floating Sunglasses
With "extreme sports" in the name, we don't have to say much about what these sunglasses are capable of handling! They come with a non-removable, adjustable strap that you can fit to your head. The coolest — and handiest — thing about these sunglasses is that they float! You'll never have to worry about losing them in a body of water because they'll stay on top of the water and are easy to spot!
Maui Jim Makaha Sunglasses
The 'Makaha' sunglasses have consistently been ranked for their light weight, comfort, ultra-clear optics, and stability. These glasses are unique because of the shape of the wrap-around lenses. The contour of the lenses allows for greater UV protection because it covers the sides of your eyes as well as the front!
Ray-Ban RB4283
These sunglasses bring the cool factor of Ray-Ban to the arena of watersports. Their u-shaped frame naturally fits the face while ensuring the glasses stay put while you wear. Ray-Ban has perfected the polarized lens with the clearest optics and light filtering. The fitted, rubber ear pieces are just another great feature to ensure wearability.
Maui Jim Waterman Sunglasses
The 'Waterman' Sunglasses are designed to fit perfectly into the contours of your face. This will prevent movement and falling off during any watersport, and the added around-the-head strap will secure the sunglasses even more! You will get "superior" eye protection from the sun and water while maintaining clear optics and all-around comfort.
Jaco Polarized Sunglasses
These glasses are great for more relaxed watersports such as river tubing and floating! They have great UV protections, and they are made to be extremely durable. Buyers agree that these are incredibly comfortable and wearable sunglasses that stay on well and aren't too heavy.
Where Can You Buy Sunglasses for Watersports?
You can buy a pair of sunglasses for watersports at most major sunglass retailers! For more extreme stability and more specialized frames, it is sometimes best to go directly to brand websites as they will have more niche sunglasses. Check out our site, the sites of the brands listed above, and this list of the best places to get prescription lenses without insurance and you are sure to find a great pair of watersport sunglasses that fit your activity levels!
Final Thoughts on Sunglasses for Watersports
While these sunglasses aren't going to win you main style points if you wear them to anything like a formal event, they are crucial in protecting your eyes during water-related activities. This list is full of some really cool and protective options that will allow you to live your best life out on the water.
In summary, when looking for the best sunglasses for you, remember to look for 100% UVA and UVB protection, durability, wearability, lens colors, and polarization to get the best optics. If you look out for those factors, you are sure to find some awesome sunglasses!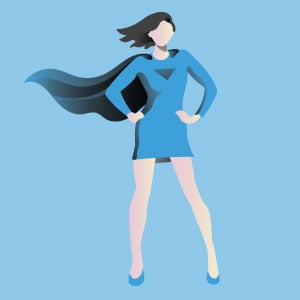 Simone is a graduate of Georgetown University and a skincare and fashion enthusiast. Her favorite skincare product is currently COSRX Advanced Snail 96 Mucin Power Essence, and her favorite sunglass brand is Ray-Ban! In addition to her passion for cosmetics and beauty, Simone loves to spend time outdoors.