Sunglasses are a dynamic accessory staple for many occasions. Surely, the initial purpose of sunglasses was to help protect your eyes from UV light, but fashion trends have shifted from standard utility to multiple shapes, sizes, and uses for your sunnies. We've seen a craze for fashionable large frame styles in cat eye to classic aviators all poised to complement your outfit for the day and offer suitable sun protection. Whether you're looking to step out incognito or make a bold accessory statement, any of the pairs featured on this list of the best large frame sunglasses will transcend any scene.
What are Large Frame Sunglasses?
Large frame sunglasses, often referred to as oversized sunglasses, offer a frame width, bridge width, and temple length that is larger than the standard size. Oversized sunglasses are not only a fashion statement, but these larger dimensions can also create refined comfort and protection. Check out this Sunglass size guide for a better understanding of how large frame sunglasses are measured and how they compare to average-size frames.
What Face Shapes Look Best in Large Frame Sunglasses?
The first step in figuring out how to actually pair these stylish fashion statements with your style is figuring out your face shape. The main face shapes are classified as round, square, oval, and heart. Most faces are a combination of multiple shapes, but one shape will appear more dominant. Once you've identified this you can more easily decipher the perfect frames that will be sure to suit your features.
People with an oval face shape generally have higher cheekbones, allowing versatility to pull off many styles; especially oversized and wide frames. A round shape pairs well with angular oversized sunglasses that create length. Square face shapes have defined features which when coupled with oversized sunglasses make for a bold look. The heart face shape is one of the more common, so to create a statement you can wear large circular styles to create a contrast for your features. A general guideline is that any face shape can make a pair of oversized sunglasses look great when paired with the right frame.
Best Large Frame Sunglasses

Quay's High Key sunglasses are a bestseller for a reason. These large framed aviator sunnies are a classic pair that pair well with just about any style of outfit and for any gender.
Proclaimed as a genderless collection, the rectangular Off-White™️ Nassau sunglasses have a graphic, modern cat eye twist that can be worn by anyone. These timeless frames are the absolute statement piece that will have everyone talking.
This state-of-the-art African-inspired Black-owned eyewear company creates timeless eyewear for everyday style and comfort. The Barklae III Chalbi Sunglasses are an updated version of another popular pair with a more refined and flattering fit. They also have built-in UV protection.

Cat eye-shaped oversized sunglasses are perhaps the perfect amount of drama. DIFF Eyewear Aurora sunglasses are the perfect statement piece you need in leisure and dressed up. Also, every pair sold goes towards vision care with over $3 million donated so far and counting.
There's not much worse than breaking your favorite pair of sunglasses while out on the town. Givenchy 4G sunglasses are constructed with a higher quality plastic called acetate that is more flexible and durable. These stylish frames are 100% acetate, oversized frames, extra black lenses, and silver finishes with UV protection, and they can bend further before breaking.
When you're looking to give your outfit some edge, try the Coco and Breezy Stunning 103 sunnies. A play on the classic aviator look with exceptional details like a double bridge, brown gradient lenses, and gold accents, these mystifying frames are sure to cause a scene.
Not only does sporting a pair of 3rd Eye View's YeYo sunglasses make you look cool, but purchasing a pair is also an act of goodwill. The brand seeks to partner with local and global nonprofits to provide vision education and care, including vision screenings, exams, and new eyewear to underserved communities at no cost.
Where to Buy the Best Large Frame Sunglasses
So you've discovered the trend that is large frame sunglasses, and you're ready to invest in a new pair? Whether you're shopping for a budget-friendly or designer chic pair, here are a few online stores you can try shopping from:
Amazon is always a go-to for quick online shopping that is guaranteed fast shipping and unbeatable pricing. Shopping for your oversized frames on Amazon gives you a variety of options in brands, colors, shapes, and pricing; you're guaranteed to find something that best suits you.
A great store to shop for designer sunglasses for a fraction of the price is Nordstrom Rack. If you're looking for a more concentrated selection of lower-priced oversized designer sunglasses Nordstrom Rack is a must.
Perhaps you're interested in making your oversized sunglasses personalized to your prescription; EyeBuyDirect is the perfect online retailer to do so. With prescription sunglasses, a flexible exchange policy, and low pricing, EyeBuyDirect makes finding your perfect oversized frames easy.
In case you haven't stumbled upon Sunglass Hut in your pursuit of large frame sunglasses you should hop on the site right now. From Ray-Ban to Versace, with free shipping and returns, Sunglass Hut is the haven for all things sunglasses.
Final Thoughts on the Best Large Frame Sunglasses
One of the biggest perks of oversized sunglasses is they tend to look good on all face shapes and for many occasions. Countless times we've seen large frame sunglasses stylized by some of our fave celebrities on a leisure day obscuring paparazzi, and for super chic red carpet moments that take over our feeds. Well, you don't need to be a celeb to sport a pair of large frame sunnies, just put on a pair and feel like one. The right pair truly can be a game-changer!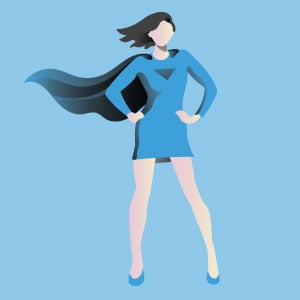 Ja'Veonna is a fashion model and beauty enthusiast! Her passions include all things beauty practices, cosmetics, and fashion.